Tuesday, 12 February 2013
'Boy on a Donkey' by Jane Alston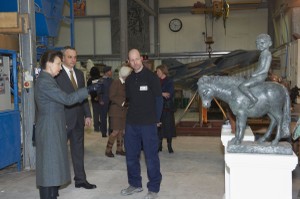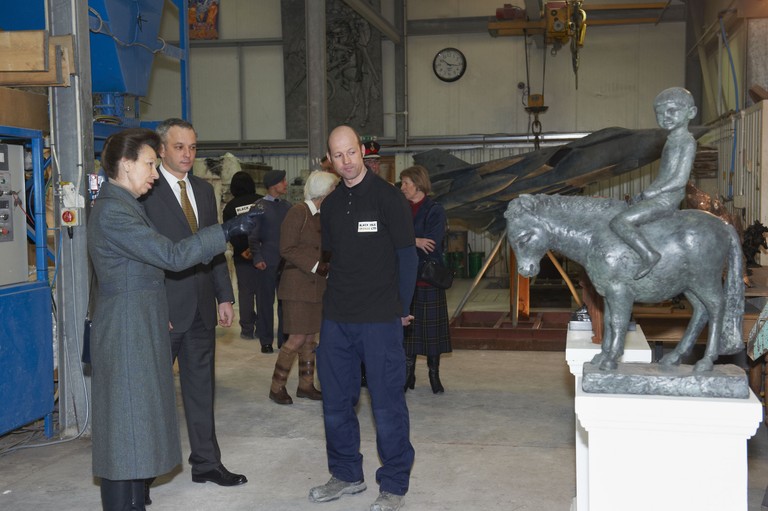 This sculpture by my mother, Jane Alston ( b.1936), created in 1962 for The Scottish Arts Council, has just been cast in bronze at Black Isle Bronze in Nairnshire, thanks to Robin Astley and Farquhar Laing. Princess Anne visited the foundry in December 2012 where she was introduced to the staff and happened to be pictured commenting on my mother's sculpture.
This sculpture was due to be exhibited as part of a Scottish Arts Council exhibition in Holland in the early 60's but it was broken in transit and as a result never shown. I am delighted that it has now been cast in bronze and has been brought back to life.

My mother trained at Glasgow School of Art in the 1950's with Benno Schotz, The Sculptor in Ordinary for Scotland, at both undergraduate and postgraduate level. She won the prestigious Carnegie Travelling Scholarship awarded by The Royal Scottish Academy. With her brother Gavin Alston, himself a talented muralist, she shared a studio in Glasgow until his untimely death in 1963.
Thank you to Ewan Weatherspoon for letting me use this wonderful photograph.