Saturday, 16 December 2017
"Miss Alston has vision", Janie Alston at GSA 1952-1957
Drawing and Painting in the General Course at GSA, under the tutelage of William Drummond Bone.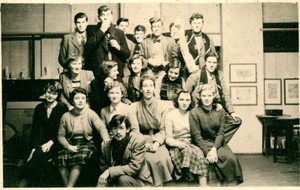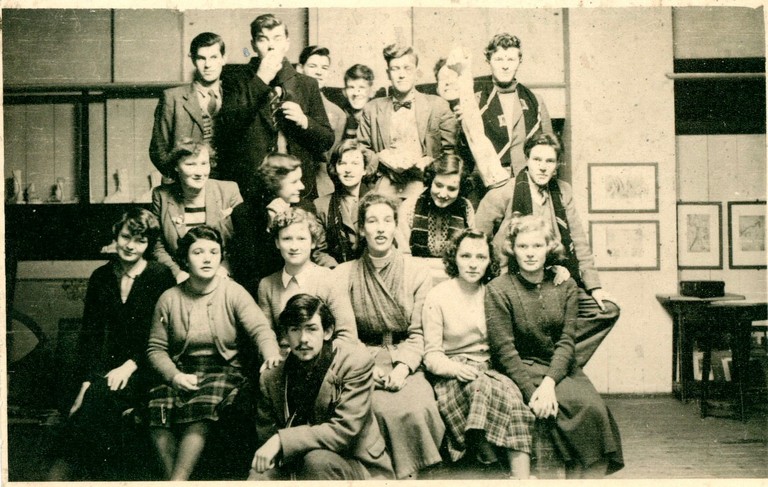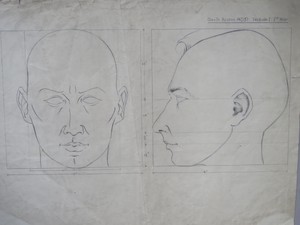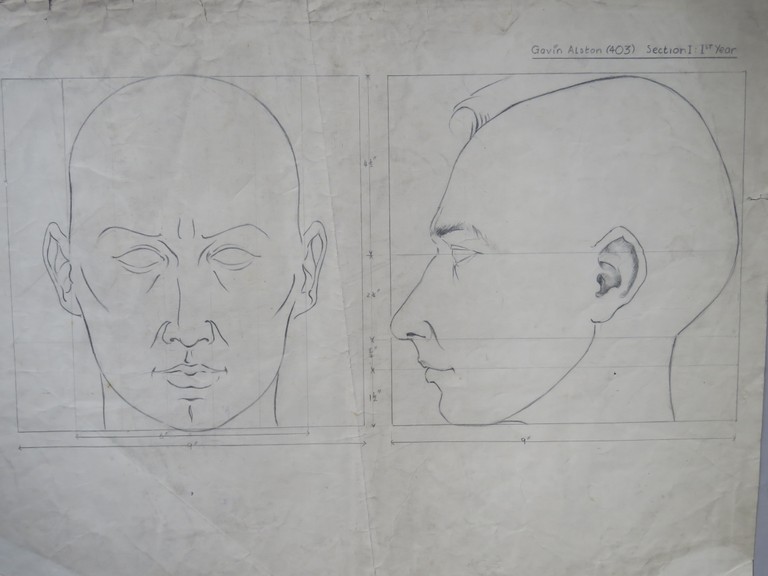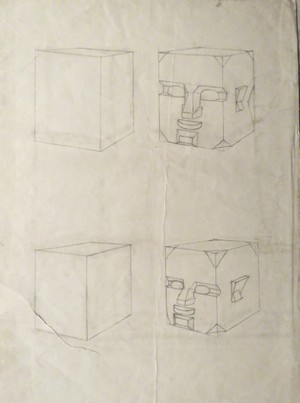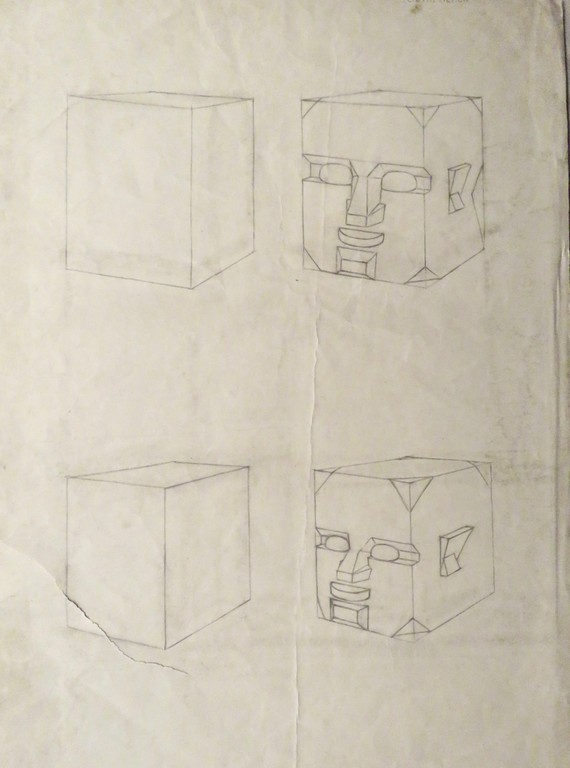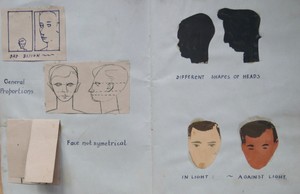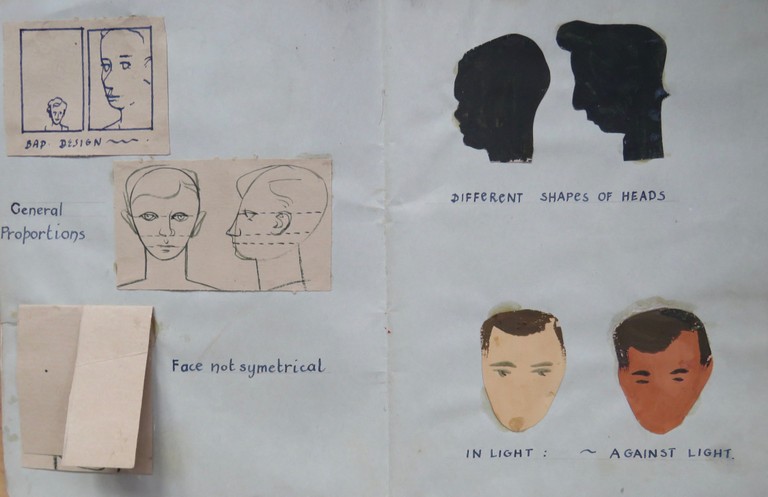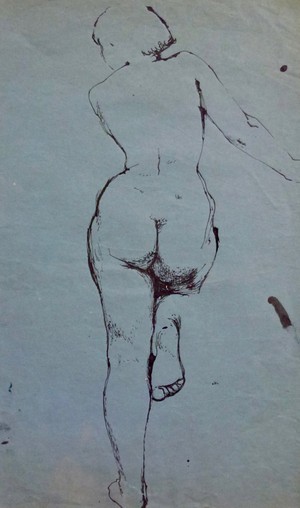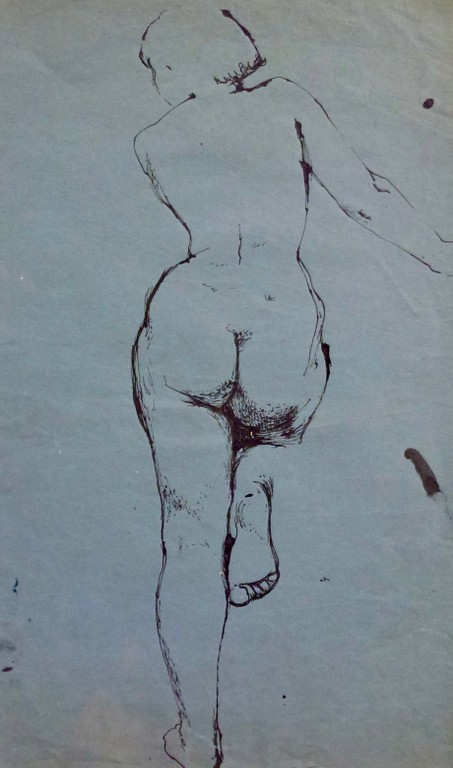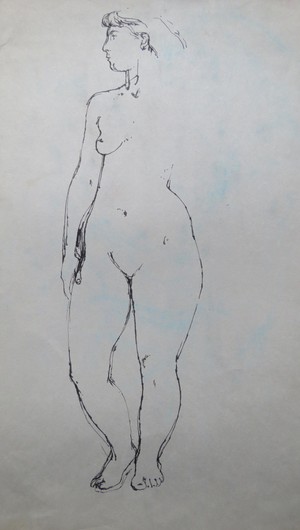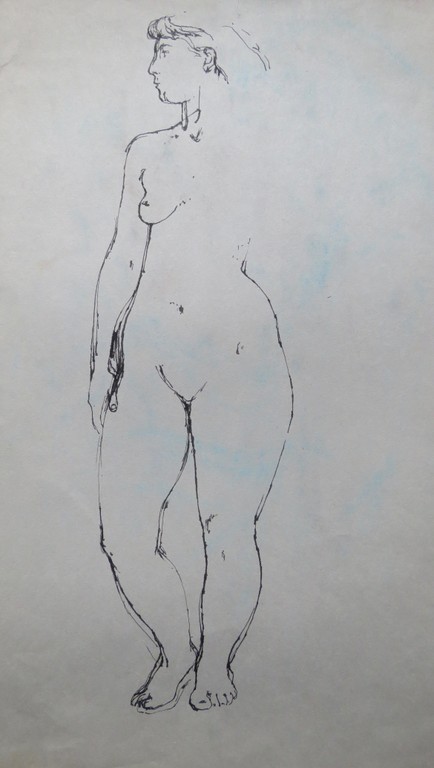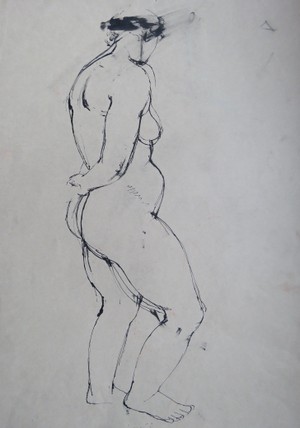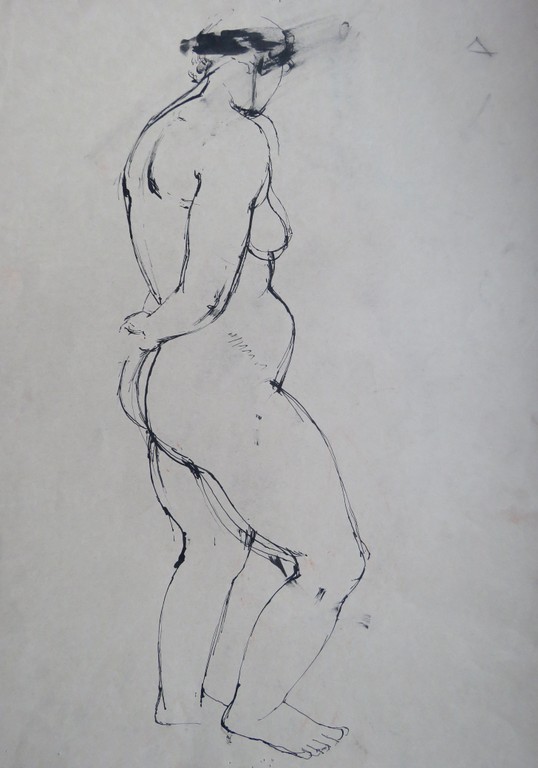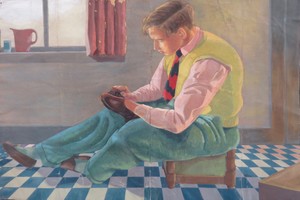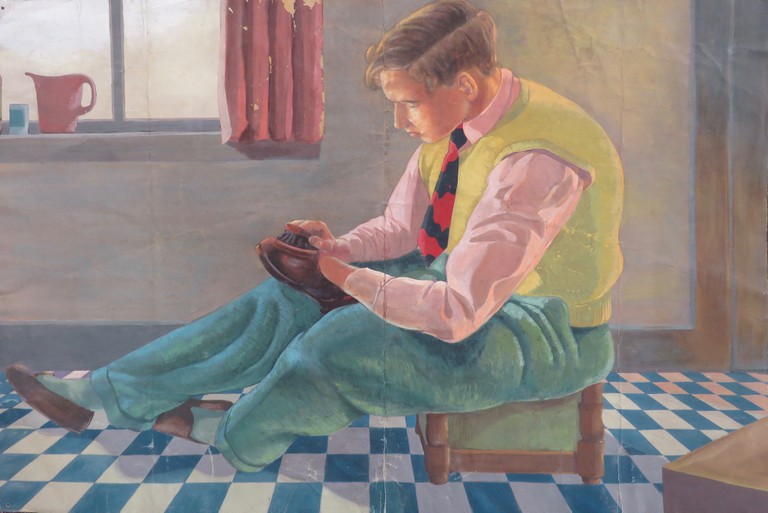 'Miss Alston has vision' was what Willie Bone once said of my mother's composition work during a group crit. during her first two years of the undergraduate diploma course at GSA in the early 1950s. Janie, my mother, and Gavin Alston, my uncle, were taught by Bone. He was an inspirational teacher. As an artist, who imbibed her understanding of art first through my mother and as a teacher myself, I was fascinated to learn more about Bone's teaching to greater understand my own practice both as artist and teacher. Through talking with my mother and researching his teaching notes at Glasgow School of Art archives I realise how influential his teaching was and how his ideas still resonate.
William Drummond Bone (1907-1979), the nephew of Muirhead Bone, trained at GSA and became a teacher there from1935-72.
'The first two years of the Diploma Course was called the General Course and involved study of Drawing, Painting, Sculpture, some Craft and Design work, and Architectural Drawing and Perspective.' ( 'Glasgow School of Art, The History' by Hugh Ferguson). The General Course was overseen by Harry Jefferson Barnes, (later to become Director of Glasgow School of Art in 1964).
Janie Alston was 16 years old when she began her training at Glasgow School of Art in 1952. The two year course 'allowed students to gain an insight into a range of disciplines that they might never have chosen. It gave you time to observe the different departments in action; Bob Stewart in Design, Benno Schotz in Sculpture…' and 'most students arrived at GSA thinking they would study Drawing and Painting but the General Course opened the doors to different possibilities'. Ultimately Janie decided to specialise in Sculpture for her Diploma.
In the General Course she was taught Drawing and Painting every morning by Bone, who she regarded as an excellent teacher, he 'was always on the job, teaching us, unlike some tutors who would be off for a pint at a moments notice'. She said that 'his grounding in drawing and painting saw even the weakest students transformed and allowed many the chance of being accepted into the heavily competitive Drawing and Painting department to specialise.'
'He managed to extract everyone's individuality from their drawing' said Janie. 'He showed a wide range of work by artists, different approaches to media, but ultimately he didn't want to impose a definite style. Too often in art rooms I have seen students who have a similar style to their teacher'. Ted Odling, Bone's fellow tutor on the Drawing and Painting General Course had a definite technique that he imposed on his students, one of 'plot it, spot it, dot it', 'nothing could be more deadening'.
So how did Bone 'encourage his students to find their own method of translating what they saw in their individual way'?
Through a range of traditional studio set ups/subject matter, Still Life, Life drawing, Portrait drawing, Bone taught pupils about different media and approaches to drawing and painting, showing pupils a range of examples by artists, but always encouraging students to find their own way to represent what they saw.
Bone talked about the rudiments and craft of drawing. 'Even your stance in front of the easel was important' said Janie, 'you need space to get back and look at your work. He showed students how to hold the pencil or charcoal and to use the hand, wrist and elbow to give dexterity.' This reminds me of the story from Vasari's 'Lives of the Artists', where Giotto is asked to present an example of his work to the Pope, to be considered for a potential commission. Giotto is said to have drawn a perfect circle and given it to the emissary to take to the Pope. There is this idea that his circle was drawn with such fluidity and surety of line. Giotto was an artist in control of his craft.
In lesson notes under the heading 'Pen, Charcoal and Pastel' Bone states 'It might be found that a lesson will require to be devoted to each medium. Capabilities, advantages, restrictions, various methods of treatment and results…Students should be allowed to choose their own method of handling the medium after they have been shown its capabilities. '
Bone showed and taught them the proportions of the face and body. Gavin's drawings are examples of his first year course. 'He talked about the head as being like a loaf of bread, having four sides, and that the shading was always darker as the surface of the face turned the corner.' When Gavin had to compile a book of teaching exemplars at Jordanhill College as part of his teaching qualification, c. 1957, his examples and discussion on how to approach the drawing of face and figure clearly reflect his training under Bone. In his notes on teaching, Bone talks about 'some definite attempt should be made to teach simple perspective and apply it to the imaginative drawing. Lessons based on the square, cube, circle and cylinder.' It is clear that an understanding of how to draw the basic geometric forms in 3D at different perspectival angles was essential to mastering the skill of drawing, academic drawing.
Initially sketching was done in charcoal to encourage 'boldness', to stop pupils getting too tight with details. He showed them Old Master drawings and pointed out that often there were a number of lines stroked in order to find 'the right line'. He showed pupils that if they dusted down the charcoal the drawing would develop a quality with the build up of marks.
Bone had a collection of examples, drawings by past students, by teachers and work by artists like Randolph Schwabe (1888-1948), Director of the Slade School of Fine Art.
Randolph Schwabe's daughter Alice was married to Harry J. Barnes. Randolph Schwabe came to live with his daughter and son-in-law in Helensburgh, Glasgow, before his death in 1948. Bone would have had access to the drawings of Schwabe through this link. The influence of the Slade teaching can be seen in the work of GSA students at this time. Several of the Drawing and Painting tutors were graduates of the Slade, including Barnes, Geoffrey Squire, Trevor Makinson.
The Slade, in the late nineteenth and beginning of the twentieth century, was seen as a progressive art school. Influential teachers like Henry Tonks and Randolph Schwabe, encouraged the drawing from life models as a form of analytical enquiry, as opposed to an end in itself (a highly finished drawing). Compared to the more 'finished' life drawings from the Royal Academy School, where studies were worked up in gradations of tone, the Slade tutors encouraged constant practise in drawing from life, fluid outlines, the 'finding of the right line', and less emphasis on shading. One need only look at the drawings of Augustus John to see the fluid drawing technique. The Slade also encouraged pupils to look at Old Master drawings either in their own collection or in the nearby British Museum.
I think it is possible to see a cross-fertilisation of ideas between the GSA and Slade teaching in what Bone taught his students at this time.
Within his teaching notes Bone wrote "observation should be encouraged at every stage of drawing – train observation to be quick and accurate'.
Janie told me how he encouraged pupils to sketch all the time, carry their sketchbooks with them, even in their break time at the refectory, or 'out in the street, looking out of the window'.
A handwritten section of Bone's notes about teaching includes the following 'Talk on general outlook on art from the point of view of students of the Fine Arts. Their profession – no longer a pleasant pastime or accomplishment – the need for serious application of the min - eat, sleep and drink "art". "paint" in the streets", "paint" when you…tennis, in life through a painters eye and mind etc."
Even when it came to 'imaginative painting' he encouraged pupils to make studies from observation prior to completing the final painting. We have a few examples of my uncle's 'imaginative figurative compositions', which are clearly constructed both through observational drawing and through employing compositional devices. Monthly figurative compositions had a particular emphasis for example, space filling, or emphasis on tone, or colour unity.
If there was no access to the forms required for a composition Bone encouraged students to construct from cardboard. Janie remembers her father making a model of a house with a roof to use in practise drawing. This reminds me of the 17th century painter Nicolas Poussin's practise of creating miniature stage like sets with figurines to help him compose some of images.
Finally I have jotted down these key points about Bone's teaching from his notes which I think are excellent advice to any teacher of art.
'In Art, most of the time will be taken up with practical work and individual tuition and talking to assembled students will be done occasionally. Practical work, as a result, will run into many periods, depending on the students working speed or the complexity of the job etc…
Instructors should plan to give variety and interest to courses by the introduction of lectures on Art appreciation, architecture, Painting, Sculpture, crafts etc.…
Students should be introduced to other branches of art and other materials where possible, so that they may appreciate the masterpieces in various media.
A collection should be made of a good set of reproductions of works of Art, painting, posters, craftsmanship, buildings, household utensils etc..etc…
The displays should be changed regularly.
Wherever possible local galleries should be visited and local places where some form of craft is being practiced – added interest is aroused when students see an accomplished artist at work, and watch the work develop under his skilled hands. Stimulate interest in fitting and beautiful things.'
'… but the copying of pictures should not be permitted, still less the copying of reproductions or photographs.'