Sunday, 4 January 2015
'Et In Arcadia Ego'
Recent sketchbook work - musing, meditations and variations on the theme of Arcadia.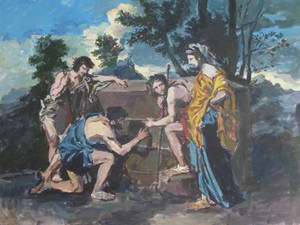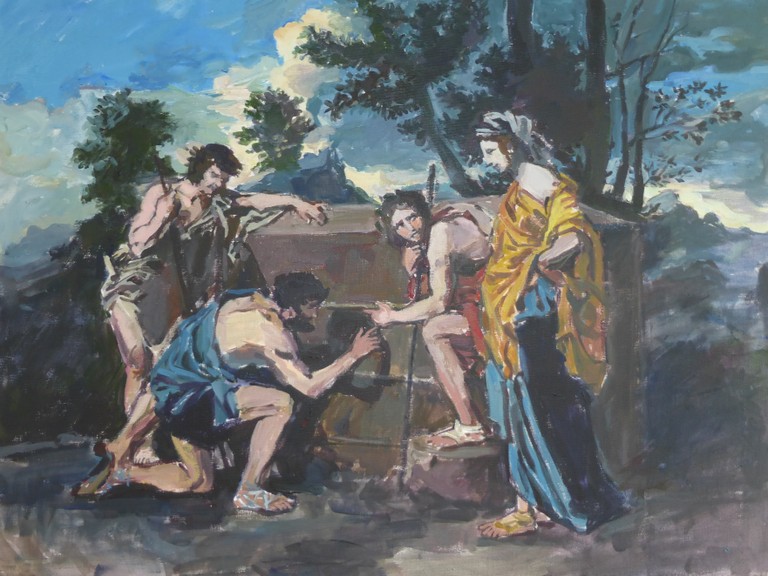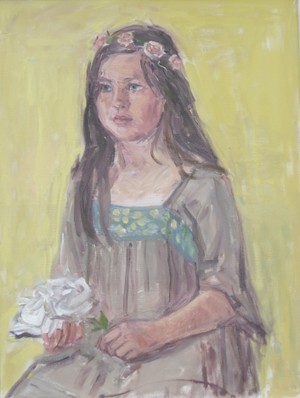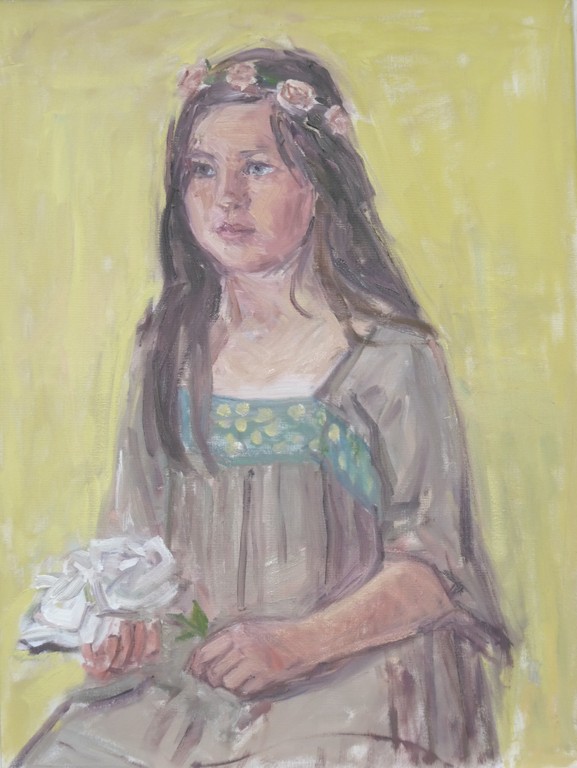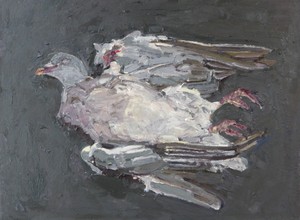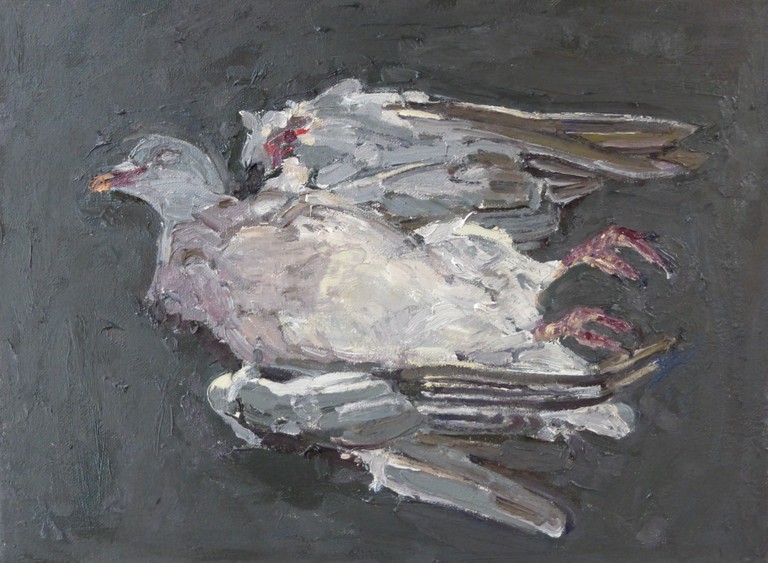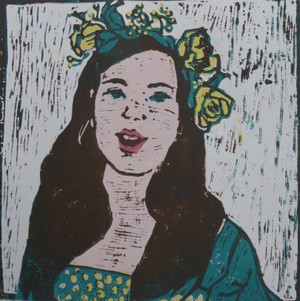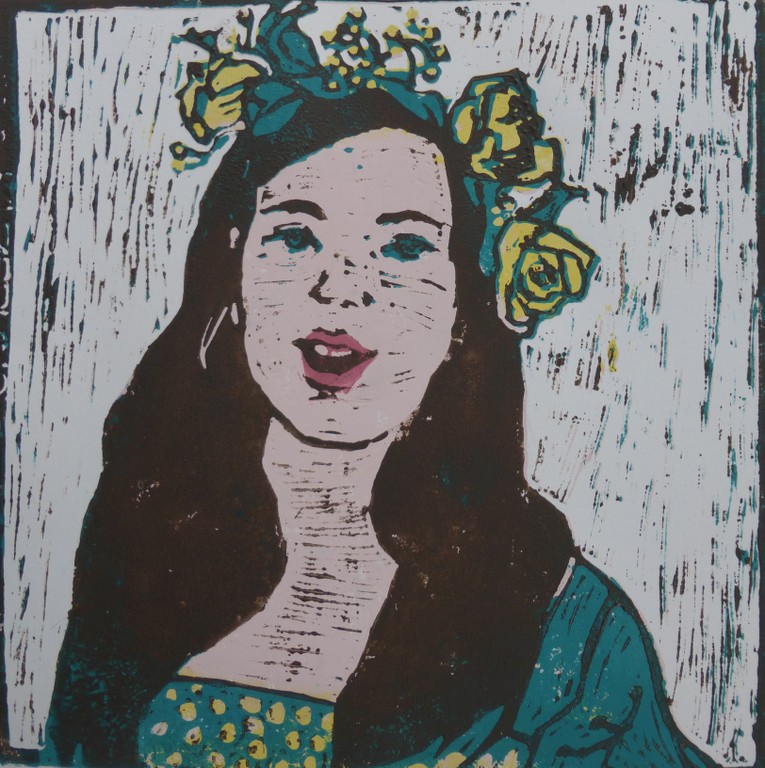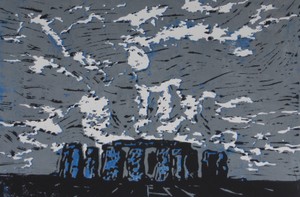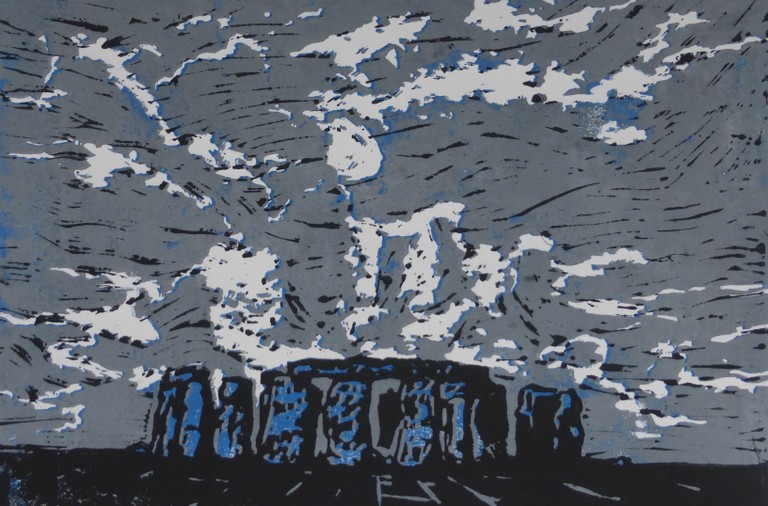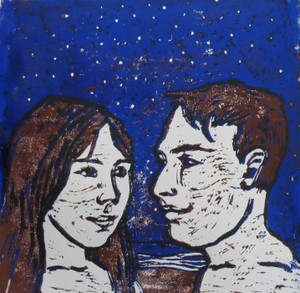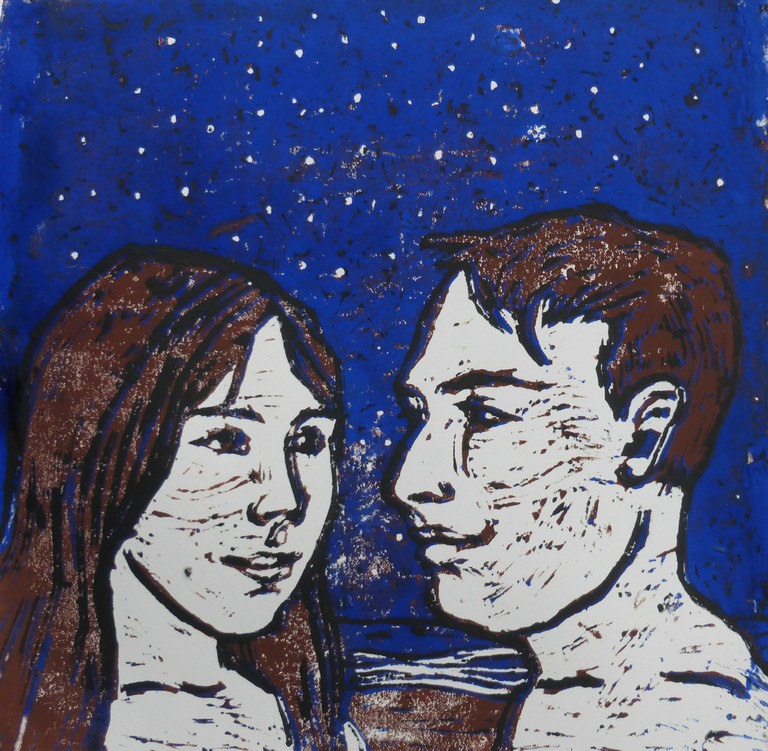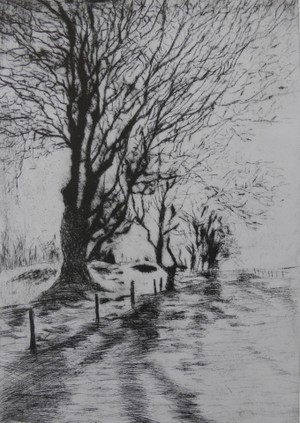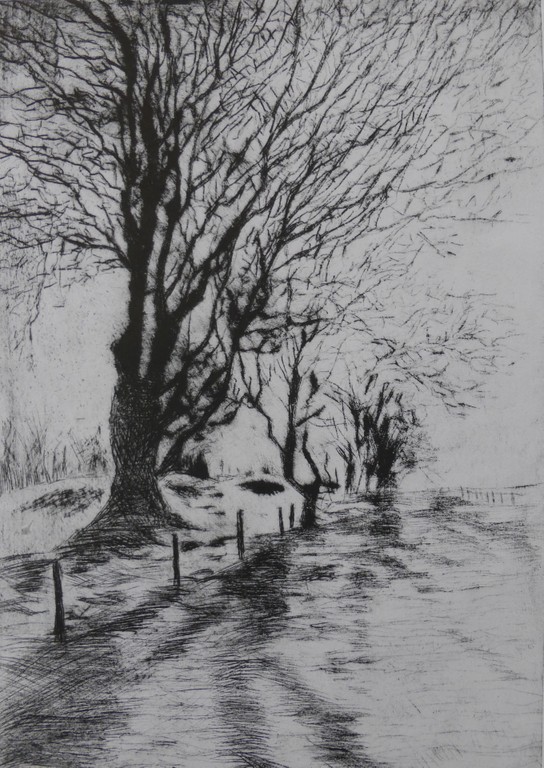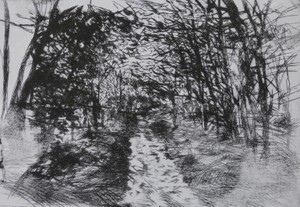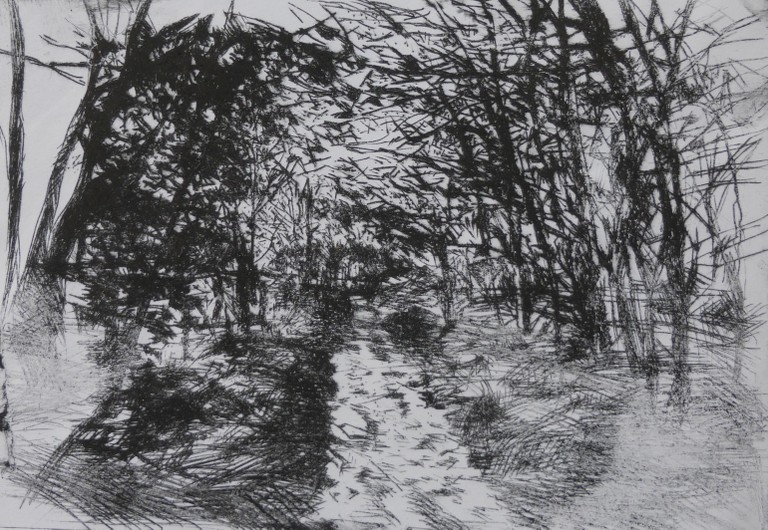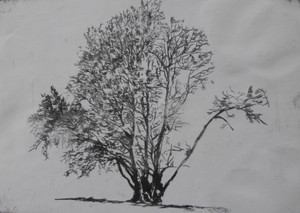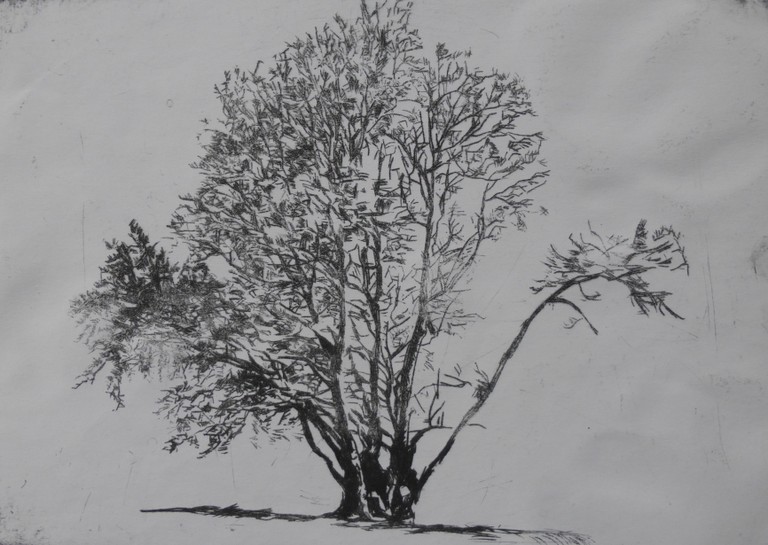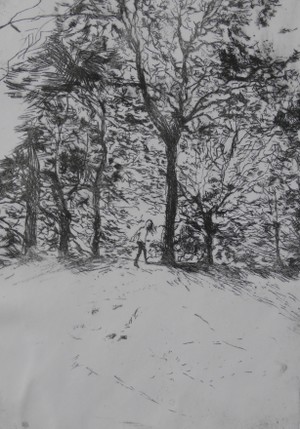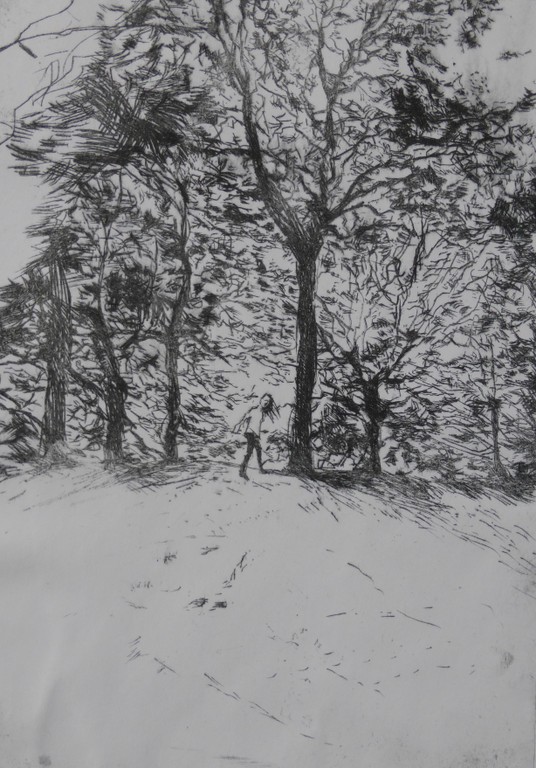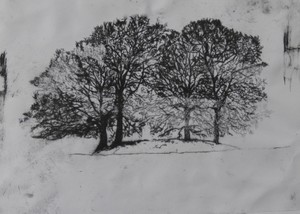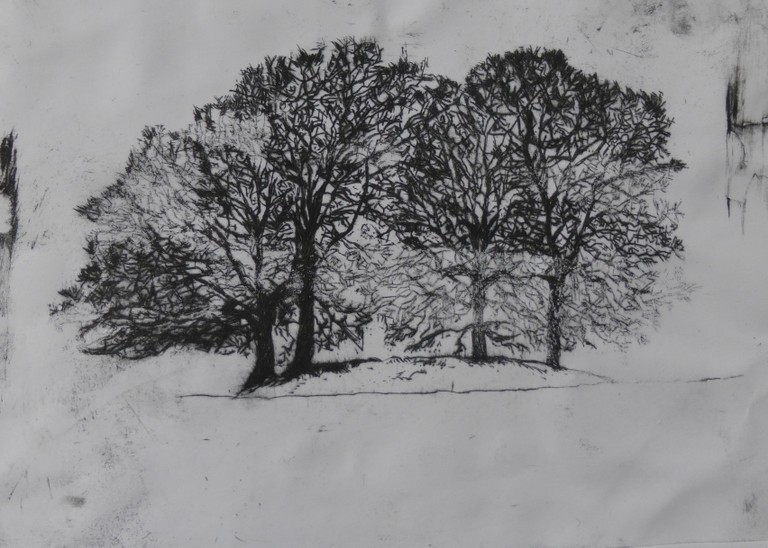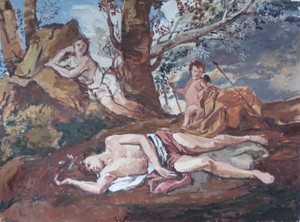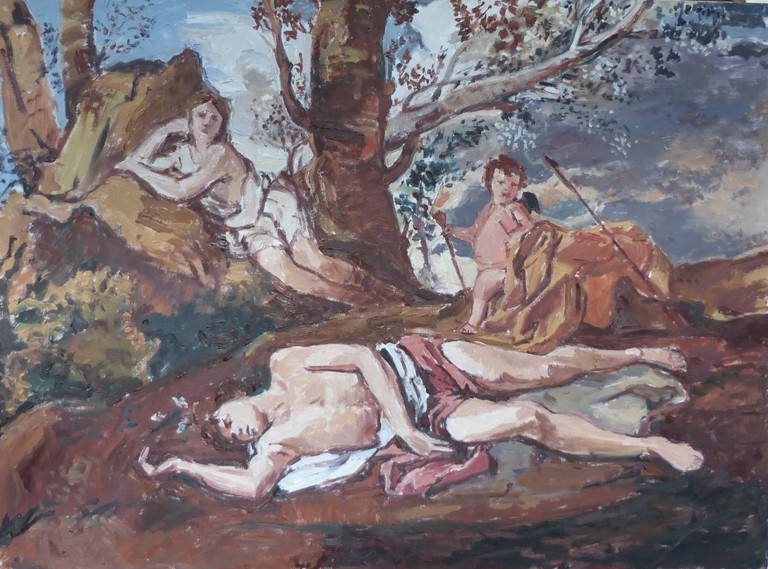 As I spend the majority of my time teaching these days my own practical work gets squeezed into the holidays. It is very important to keep my work going, not only for my own soul, to continue the journey I started when I was younger, but it is also important for me as a teacher. I think that you should practise what you preach! I ask my pupils to copy the work of other artists, to draw constantly from observation, to trial new techniques and media, to work to deadline, to look at their surroundings and inside themselves in order to imbue their work with greater personal insight. The best work is, in my opinion, based on personal experience. Finally, it is important that pupils are able to write about their work and to articulate in words their thoughts and intentions as a project unfolds.
I have been working on themes related to Arcadia for a while now, although I didn't realize it for at first!
Initially I have been taking inspiration from artists like David Inshaw (and the tradition of English pastoral artists, from Constable to Piper), and his vision of landscape imbued with personal history, metaphor, significance, the inspiration of Thomas Hardy's Wessex too. I have been, in some small way, trying to find the right way to document my local landscape, the Stonehenge landscape, studded with numerous ancient earthworks.
But I visited Sicily this year, and was moved by a very different landscape and the Classical vision. In Gilbert Highet's 'Poets in a landscape', I was interested to read how the landscape of the Roman poets echoed in their writing.
Recently I copied the famous work by Poussin, Et In Arcadia Ego, or Les Begers d'Arcadia' ( c. 1637-1638) , the better to understand the theme in art history, and the controlled, but very beautiful, composition of Nicolas Poussin.
Arcadia, in the minds of Renaissance and Baroque artists and writers, was a lost world, a Utopia, a form of earthly paradise, unspoilt, natural, like a garden of Eden, inhabited by shepherds and shepherdesses (like Daphnis and Chloe). Aracdia was a part of Ancient Greece, in the Peloponnese, where the people did lead a pastoral life, the opposite to the urban city life of the Athenians. The idea or 'concept' of a rural idyll is found in much Classical pastoral poetry, including the Idylls of Theocritus, Longinus' 'Daphnis and Chloe', and Virgil's Ecologues. We have a copy of Daphnis and Chloe at home, with beautiful, light and flowing, illustrations by Jean Cocteau.
In the paintings of Poussin (there are two) and an earlier version of the theme by Guercino, the shepherds and shepherdesses of Arcadia have come across an ancient tomb. They gather around the tomb to read the inscription 'Et in Arcadia ego', which literally interpreted means 'even in Aracdia, there am I' or 'I also was in Arcadia', so the tomb is of a person who once lived in Arcadia. The painting acts as a kind of 'memento mori.' Even amongst the beautiful people of unspoilt Aracdia stalks the spectre of death. The shepherd kneeling, on the left hand side of Poussin's painting, metaphorically traces with his finger his own shadow, which falls across the tomb. But it is also a sophisticated conceit. The painting itself is a challenge to death. Arcadia and those beautiful people do live on in this work of art. Art can keep beauty and memory alive!
Themes of the cycle of life, love and death are in my mind, not only with the Stonehenge landscape and the vision of Classical Arcadia, but also with my research into the life and work of my late uncle, Gavin Alston. I am not quite sure where this is all going to lead, but I am enjoying the journey and certainly exploring different themes in my own personal work.