Saturday, 27 December 2014
Gavin Alston, mural painter, 1926-1963
'It seems almost unbelievable that someone so young and apparently healthy should slip away so quickly.' H. Jefferson Barnes, GSA, 1963.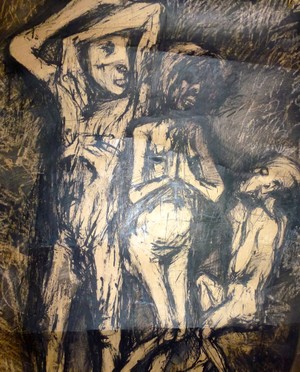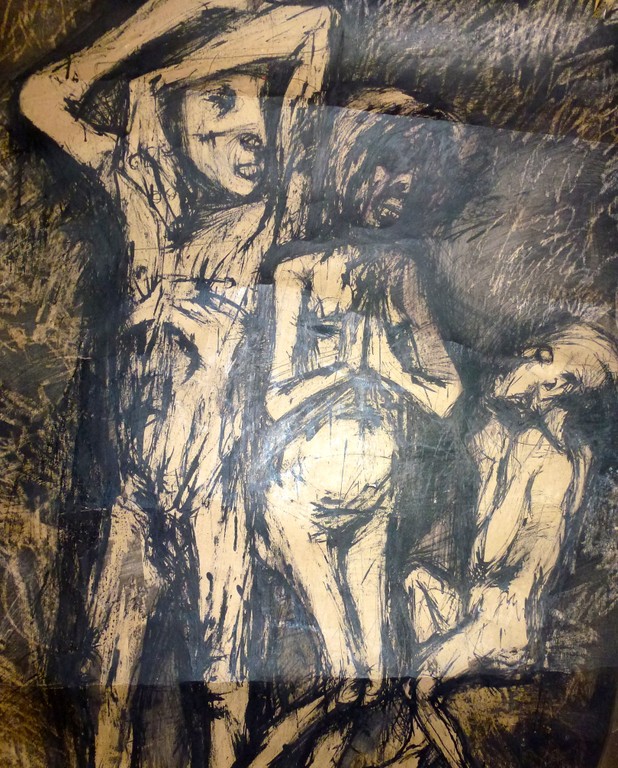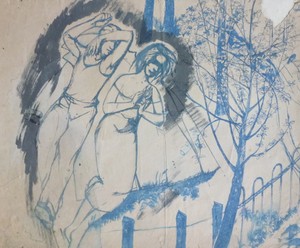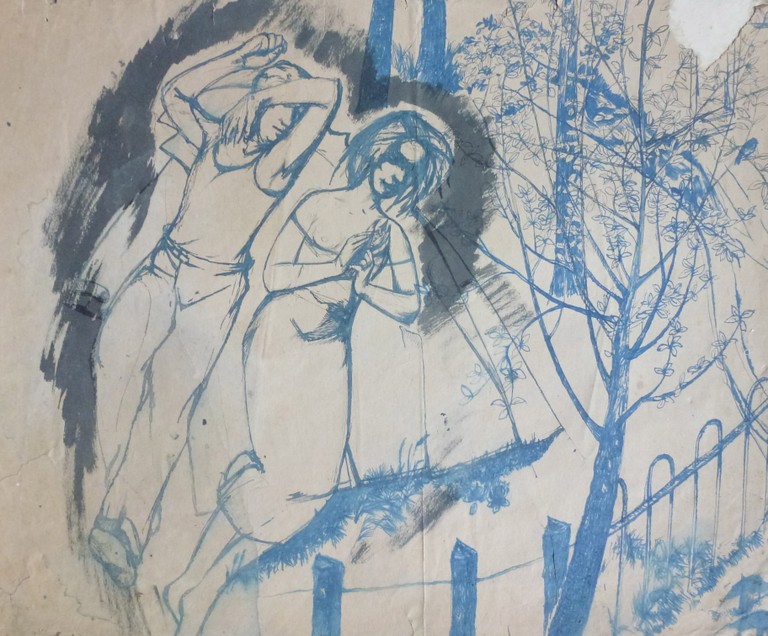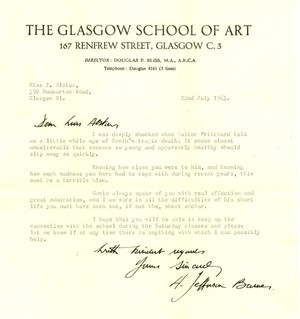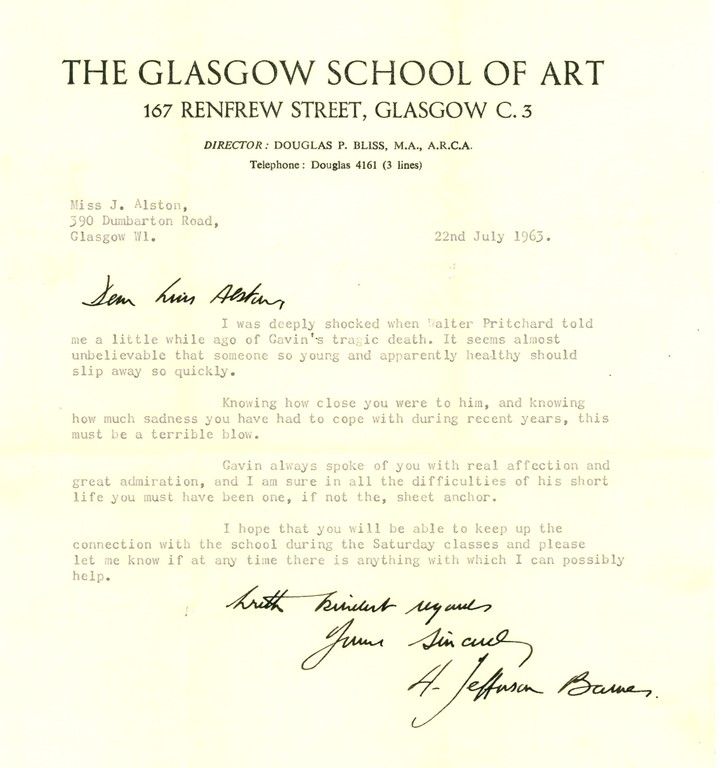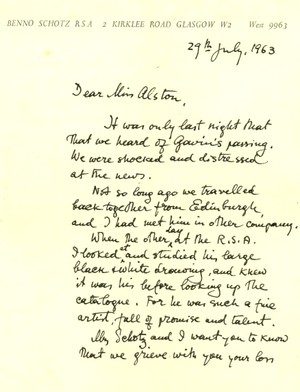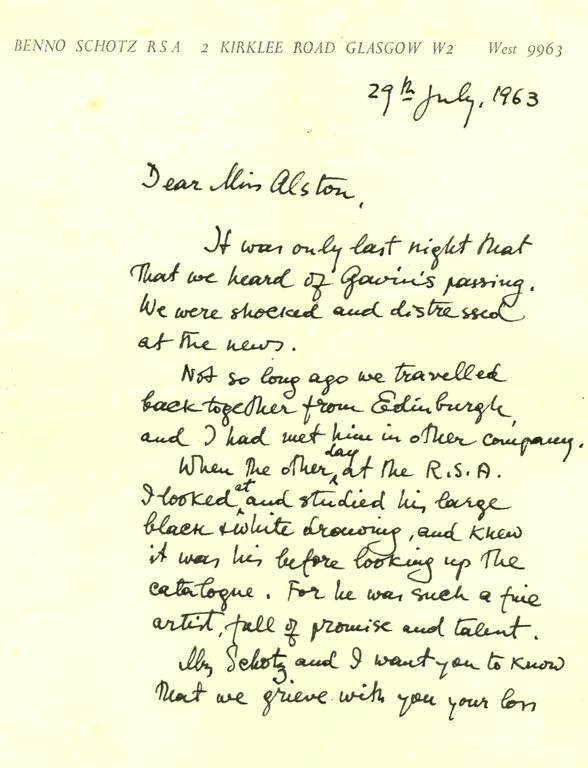 A month after visiting the Glasgow School of Art this year, I watched with horror as fire engulfed the iconic building.
The School of Art has shaped Glasgow's cultural identity and shared this with the world. The building, Charles Rennie MacIntosh's architectural gem, built and designed, dovetailed and refined, to function as a 'modern' art school, the pursuit of artistic purpose at it's heart! The teachers and ethos of the school of Art inspired a multitude of artists, many became teachers, who inspired the next generation of students, and so on. It certainly shaped my own early understanding of art. The building I revered, the art produced, I respected.
This brings me to the sad and sudden passing of my uncle from stomach cancer at the age of 37 in 1963, not many months after the death of his own father, from suicide.
Was he preoccupied with his own mortality? Did he draw his own death? His last work, a macabre ink drawing of the 'dead family'' is raw and harsh, the marks, or lines, are scored and slashed, features and proportions crude. It can be contrasted with a fragment of sketch for a painting (now lost) of lovers in the park, in a lyrical 'Chagall-esque' composition (roughly ten years earlier, 1953/4).
Letters from Jefferson Barnes and Benno Shotz, (shown above), amongst others, show in what esteem he was held.